" Am i the only who cried watching this video.. " – Netizen
Shadila Hadid Kongsi Video Thr0wback Suaminya Alif Satar Mengazankan Anak Mereka, Muhammad Ali Sempena Hari Lahir Mereka. Wahhh Sama Rupanya Birthday Alif Dan Ali, Seb4k Tengok Alif Laungkan Azan Tu !!
Shadila Hadid adalah isteri kepada Muhammad Alif Bin Satar. Shadila merupakan insan penting yang bersama Alif di saat jat0h dan bangunnya. Bertuah Alif mempunyai isteri secantik Shadila. Hasil perkongsian hidup mereka, pasangan ini telah dikurniakan tiga orang anak.
19 September sememangnya tarikh yang cukup bertuah buat Shadila dan Alif. Pada tahun lepas, pada tarikh ini mereka telah dikurniakan seorang anak lelaki yang diberikan nama Muhammad Ali. Genaplah usia Ali setahun pada tahun ini. Yang lebih menariknya, Ali berkongsi tarikh lahir yang sama dengan ayahnya, Alif.
Selain daripada Ali, Shadila dan Alif juga mempunyai dua orang anak perempuan yang sangat cute iaitu Alisha Anugerah dan Ariana Mecca. Alif pernah mencadangkan kepada Shadila supaya berhenti kerja sebelum Shadila mendapat anak kedua bagi menumpukan perhatian kepada anak-anak. Memang sweet kan Alif ni.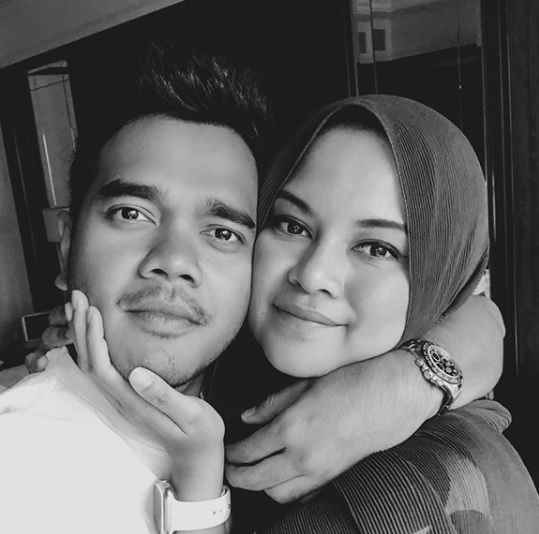 Semalam Shadila ada berkongsi mengenai Muhammad Ali turning 1 dan menyatakan seb4knya. Hari ini sekali lagi Shadila berkongsi video throwback ketika Ali diazankan. Sangat mengharukan alunan azan yang dilaungkan Alif. Yang mendengarnya pun pasti merasa seb4k. Memang saat-saat yang tidak dapat dilupakan Shadila dan Alif.
Jom ikuti perkongsian video dan gambar Shadila di bawah :
Perkongsian Sahdila mendapat pelbagai ucapan tahniah daripada netizen. Antara komen-komen netizen :
" A precious gift.. n of course disayangi ramai.. Ali ensem boy.. "
" Happy Birthday Alif and Alif Junior.. semoga sihat selalu & berjaya dunia & akhir4t.. amin yra.. "
" Aamiin.. Moga Allah memberi segala kebahagian, kasihsayang dan dimurahkan rezki utk alif n ali serta family hinggan ke jannah. Aamiin.. "
" Both of them sharing birthday with my first son today turned 11th Alhamdulillah Semoga 'Ali Alif and Aidid menjadi org yg bahagia berjaya dunia akhir4t serta menjadi org kaya yg bertaqwa InsyaAllah Aamiin.. "
" MasyaAllah Tabarakallah Alhamdulillah. Happiest Birthday to Alif and Ali.. "
" The date of birth for both of them are awesome, 19.09.1990 dan 19.09.2019..You are so lucky to have them and there are so lucky to have you as a wife and mom, your family are so lucky.. "
" Semoga family ini sentiasa dilindungi oleh Allah, dipanjangkan usia serta sentiasa bahagia dunia dan akhir4t… Semoga doa kita semua dimakbulkan oleh Allah.. "
" Am i the only who cr1ed watching this video.. Happiest birthday to Alif and 'Ali.. smga sentiasa dlm lindungn Allah s.w.t sll.. "
Cepatnya Ali membesar sudah genap setahun. Doa seorang ibu dan isteri juga sungguh menyentuh hati. Happy birthday kepada Alif dan Ali. Semoga Ali membesar menjadi anak soleh buat ibu ayah tercinta dan karier Alif semakin berkembang pada masa hadapan. Amin..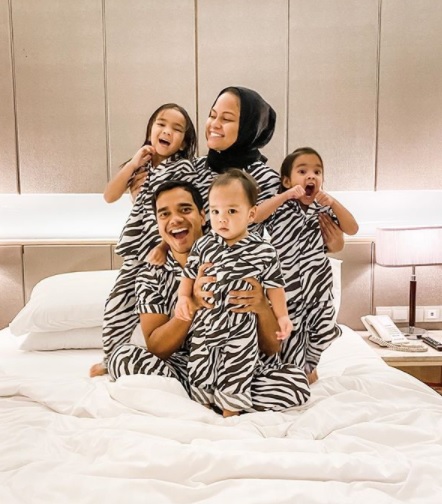 Silakan SHARE…
Sumber : IG Shadila Hadid 
Artikel ini disediakan oleh BERITA KOPAK. Sebarang COPY PASTE dan penggunaan logo Berita Kopak tanpa kebenaran, report untuk copyright akan dikenakan..