" Sedap suara anak beran4k ni. Tokwan jenuh ligan cucu kat belakang no… " – Netizen
Video Nurul Depp Berduet Bersama Anaknya, Ayu Nazirah Namun Gelag4t Bapa dan Ibu Mertua Nurul Di Belakang Cur1 Perhatian Ramai Orang. Wah, Meriah Sungguh Yang Di Belakang !!
Walaupun sudah lama meninggalkan dunia seni, penyanyi Nurul Wahab atau kini lebih dikenali sebagai Nurul Depp masih mempunyai ramai peminat sehingga kini. Laman Instagram beliau mempunyai seramai 473 ribu orang pengikut.
Nurul kini bahagia bersama keluarga melalui perkahwinan keduanya bersama seorang lelaki berbangsa Perancis bernama Eric Daniel Depp. Beliau dikurniakan tiga orang cahaya mata yang menambahkan penyeri rumah tangga mereka bernama Zachary, Raphael dan Isabella.
Anak sulung Nurul melalui perkahwinan pertamanya dahulu bersama komposer terkenal Ajai iaitu Ayu Nazirah turut tinggal bersamanya. Ayu kini sudah meningkat remaja dan wajahnya saling tidak tumpah seperti Nurul ketika muda.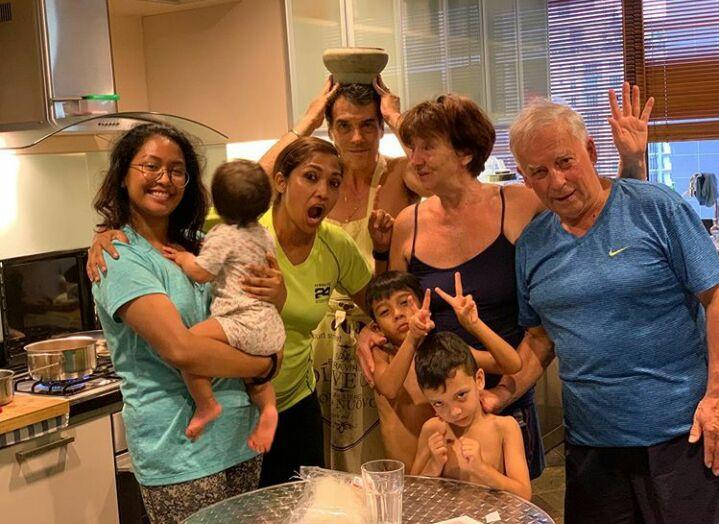 Menerusi akaun Instagram, Nurul berkongsi video beliau berduet bersama anaknya, Ayu Nazirah. Lagu ini mereka nyanyikan khas buat semua fr0ntliners yang sedang berju4ng dengam c0v1d 19. Paduan suara Nurul dan Ayu begitu sesuai dan merdu sekali.
J0m tonton video di bawah :
Rata-rata netizen memuji gandingan suara dua beran4k ini yang begitu merdu. Namun gelagat bapa dan ibu mertua Nurul bersama cucu turut mencur1 perhatian. Antara komen -komen mereka :
" Bestnya suara. But the grandpa and grandma distract me dari focus on u. cekal mereka kej4r cucu.. "
" Busy traffic rumah kak nurul.. Haha.. "
" Sedap suara anak beran4k ni. Tokwan jenuh ligan cucu kat belakang no.. "
" Tu dia byk iklan kat blakang .. Enjoy.. "
" Sedapnya suara Ayu.. "
" Beautiful voices.. Mana tidak tump4hnya kuah.. "
" Superb duo. Love this song.. "
Wow, memang masih padu vokal Nurul walaupun sudah lama tidak melib4tkan diri dalam dunia seni. Suara Ayu juga tidak kurang hebat juga. Bak kata pepatah Ke Mana Tidak Tump4hnya Kuah Kalau Tidak Ke Nasi. Ayu sememangnya berbakat seperti ibunya.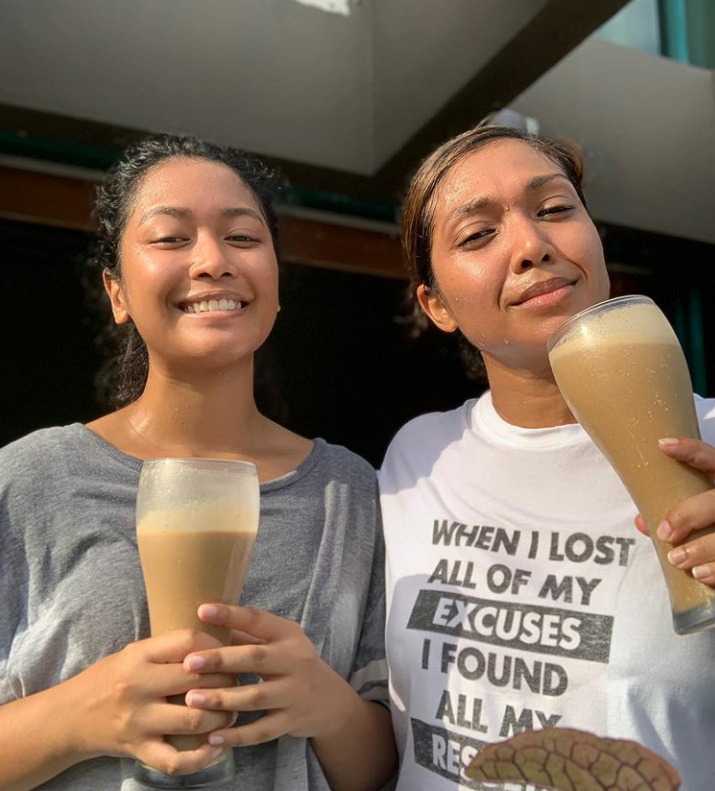 Silakan SHARE..
Sumber : IG Nurul Depp by Berita Kopak 
Artikel ini disediakan oleh BERITA KOPAK. Sebarang COPY PASTE dan penggunaan logo Berita Kopak tanpa kebenaran, report untuk c0pyright akan dikenakan..