" Suka baca caption Faz, sampai dekat hati. So much love.. " – Netizen
Video Koleksi Gambar Bersama Ucapan Ulangtahun Kelahiran Istimewa Daripada Fazura Buat Fattah Amin Yang Sangat Sweet. Alahai Indahnya Ayat Fazz Ni, Touching Betul !! 
Pelakon dan juga model Fattah Amin bukan nama asing di kalangan peminat. Bekas Juara Hero Remaja ini memiliki auranya tersendiri yang membuatkan namanya kekal bertahan dalam industri. Menikahi jelitawan Fazura pada tahun 2017, perkahwinan mereka mendapat perhatian ramai.
Pasangan secocok bak pinang dibel4h dua ini antara pasangan romantis yang dig1lai peminat. Sikap mereka yang selalu bersemut dan manja membuatkan peminat ger4m melihatnya. Setelah dua tahun melayari alam rumahtangga, Fazura disahkan hamil anak sulung mereka.
Kegembiraan dan kebahagiaan pasangan ini semakin terserlah sejak Fazura hamil. Peminat juga tidak sabar lagi untuk melihat wajah FattZura junior ini. Fazura kini semakin sarat hamil dan hanya tinggal beberapa minggu sahaja lagi untuk melahirkan bayinya itu.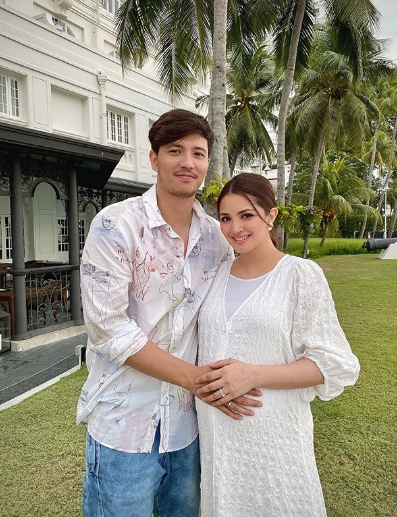 Menerusi akaun Instagram, Fazura telah berkongsikan satu video yang mempamerkan koleksi gambar-gambarnya bersama Fattah bersama ucapan selamat ulangtahun yang sangat istimewa. Ucapan Fazura yang panjang ini menggambarkan kesyukurannya kerana adanya Fattah dalam kehidupannya dan bakal anak mereka.
Jom tonton video di bawah :
Ucapan ikhlas Fazura yang penuh bermakna ini menarik perhatian peminat. Sweetnya Fazura ini, terserlah daripada penulisannya itu. Antara komen-komen mereka :
" Awwww this is the sweetest, u guys are perfect for each other. Happy for u Faz! Happy birthday Fattah.. "
" Your wife is super loving bamTah.. The sweetest.. BEAUTIFUL COUPLE ! Many Happy Returns of the Day Fattah. Allah Bless.. "
" Sukaaa baca caption faz, sampai kat hati.. so much love.. Tiap kali kak faz punye caption mesti deep ke dalam hati sangat. youre such a beautiful soul.. "
" Beautifully written, your birthday caption to your hubsbaby never fails to bring tears to my eyes.. "
" It was nice to read your long caption again, after so long. Happiest Birthday daddy to be.. "
" Aww! Can't stop watching this. Too sweet.. Every year mesti excited tunggu video dan caption faz, never disappoint.. "
Birthday wish yang sememangnya ditunggu oleh peminat-peminat FattZura ini. Ulangtahun terakhir disambut berdua kerana tahun depan mereka sudah bertiga bersama si kecil. Kami di Berita Kopak mengucapkan selamat ulangtahun kelahiran buat Fattah Amin, didoakan semoga segala impian dan cita-cita dimakbulkan Allah. Aamin..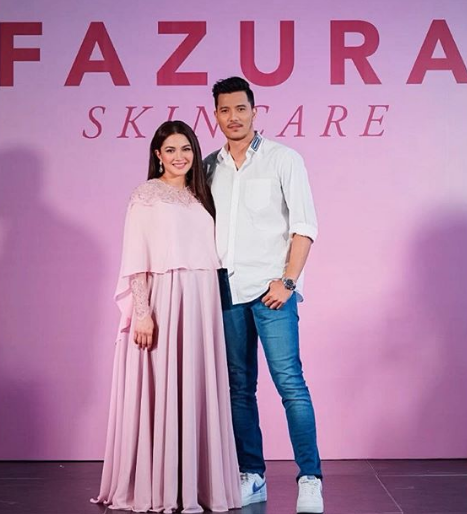 Silakan SHARE..
Sumber : IG Nur Fazura
Artikel ini disediakan oleh BERITA KOPAK. Sebarang COPY PASTE dan penggunaan logo Berita Kopak tanpa kebenaran, report untuk c0pyright akan dikenakan..